Crafting a sales success story with data insights
15th August 2023 - Reading time: 5 min
A stakeholder pulls you into a meeting: "Have we not closed any deals since last month? Revenue is decreasing, we're on a timeline". Not the ideal start to the week. A scenario we posed in our previous post "Unlocking Insights: Keeping à jour with Business Metrics" where we explored the foundations of gaining value from insights and data stories.
Sales is crucial for the success of any business. In this article we explore sales insights, how to increase your sales and deliver value above expectations. While sales can vary based on business types, such as business to consumer (B2C) or business to business (B2B), this article focuses on generally applicable concepts.
In order to measure and improve sales we need to understand and align on what sales means for our company and set clear outcomes. Typically, sales managers employ KPIs or objectives on a monthly or quarterly cycle with emphasis on finalized deals and revenue. There is usually a process involving sales channels and a customer funnel from lead generation to closing, retention, upsells or returning customers.
Let's explore how to measure and enhance your sales through insights.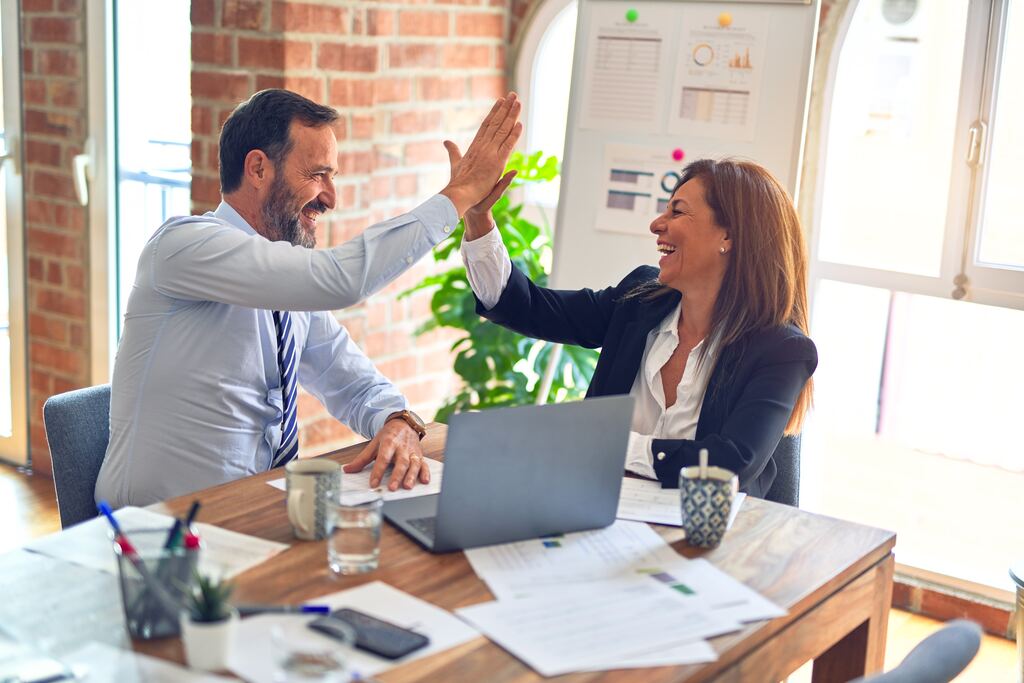 Measuring sales performance
A structured approach of evaluating sales performance allows us to generate actionable insights and identify growth areas. Improving your sales is an evolving process that can be improved over time by consistently measuring your progress against company goals.
First we have to look at performance on an organizational level. In a nutshell this is an aggregated and zoomed out view with a longer perspective. It's more important to understand the numbers on a high level over how well an individual sales person is performing.
On the macro level, organizations need a bird's eye view to ascertain how the company is doing overall. For instance, let's say the company noted a consistent sales growth of 15% every quarter for the past year. This growth was supported by an increase in closed deals as well as higher order volume. While this paints a promising picture, a deep dive revealed that the customer acquisition cost rose by 30%. This signals an increasing cost to closing customers, reducing the margin. Meanwhile, by dissecting different customer groups, they found that one user group showed a 60% higher gross margin than another. This insight can steer the sales strategy towards targeting more of that group to make more profitable sales.
With that in mind we can narrow it down and find interesting aspects for the company's salespeople where individual efforts contribute to the company as a whole. It's vital for a sales person to understand the product, the customers and to streamline the daily sales processes. The goal is to perfect the interactions as well as increase the number of leads or opportunities. Here we are looking at metrics related to day to day goals as well as monthly and quarterly expectations.
During a routine analysis of sales metrics, we observed a pattern: daily, a team member held around five meetings. Yet, despite this active engagement, the close rate was 10 percentage points lower than the rest of the sales team. This discrepancy between number of meetings and actual closed deals points to potential areas of refinement, whether in follow-ups, pitch strategies, or product-client alignment. By addressing this gap, there's a clear opportunity to enhance the conversion from meetings to successful deals.
Most of the sales people metrics are relevant for the manager as well. Both on a coaching level to help with individual sales and improvements as well as on an aggregated level to understand how the team is doing and be able to correctly report progress for reaching sales goals.
Measuring sales performance provides immense business value in comparing goals and forecasts to outcome as well as being able to divide by various sales dimensions such as by sales channel.
Improve your sales results
The effectiveness all over the organization adds up and the first two questions you should ask yourself when wanting to improve your sales are: "what are our results today?" and "what results do I want tomorrow?". With a concrete goal you can analyze, learn and compare metrics in order to improve. Even though the effort and yield of all sales people together is the contributing factor of a successful sales organization, looking at individual parts can be deceiving.
From an organizational perspective, there needs to be clear expectations of a strategy and goals for sales. That includes a clear picture of targets and goals for teams to perform valuable work and provide insights on how well the strategy is working together with the current progress. With a clear organizational strategy, the sales managers can work on a team level to improve sales results for their team members which leads to improved organizational results.
Two of the most important skills a sales manager has are experience and coaching. Usually sales teams are divided where some teams focus on leads generation and prospecting while the other teams work towards closing. That affects the specific measurements used but the concept for the managers stays the same. Looking at the team, some people are better at finding leads and might have 20% more meetings than average. Others are better at communicating value and might have fewer meetings but provide 10% more closed deals. Measure expectations on the sales team based on organization level expectations but coach based on individual performance.
The company had a robust strategy in place with consistent measurements of metrics. Over a span of three months, by monitoring their sales strategy and analyzing individual performances, they identified a common bottleneck. Their conversion rate from leads to meetings was lagging. However, there were some sales reps who defied this trend and had a higher booking rate. Upon studying their approach, the company realized a pattern: these reps were employing a unique value proposition during their initial touchpoints. By adopting this approach across the board, the company witnessed a jump, improving their leads to meeting conversion rate by a whopping 15%.
Improvements vary from company to company, the key takeaway is to have an open dialogue sharing success stories. E.g. If someone has a higher success with gathering leads, talk about what they are doing differently. The approach might not work for everyone but can inspire ways that do. If one in your organization has a much higher closing rate, let them share how they are conducting customer meetings. Does a team member have record high retention rates, how are they following up with customers? You get the point.
By streamlining each part of the machinery, you will start noticing more incoming deals, higher close rates, better ROI for each sales person and with that increased sales results.
Delivering beyond expectations
To summarize, measuring sales performance and increasing the sales results can be done by improving the above mentioned parts that can be influenced. Sales is based on experience and having a culture that encourages improvement and learning will allow each part of the organization to move by themselves and contribute to the whole picture.
Working structured with metrics and constructing data stories and insights that provide immense value in sales is key for organizational success. Having the tools needed for identifying and tracking insights during this journey will help your company to dramatically improve sales.
In STOIX you are able to measure sales performance as well as your improvements of sales results automatically on both individual as well as organizational level. We continuously meet and talk with experts across various domains to create metrics and data stories to match customers' needs in sales.
Our platform provides a wealth of insights, enabling business people to choose from a wide range of metrics, build data stories to answer their sales queries, and easily share and present these to stakeholders. Our team also offers strategic advice and education for both business and data domains to help you deliver tangible business value.
Want to hear more? Contact us at hello@getstoix.com!