Unlocking Insights: Keeping à jour with Business Metrics
8th August 2023 - Reading time: 5 min
You start your computer, open your email and the first header reads: "We might not afford to continue the project". Not a great start to the week. A stakeholder pulls you into a meeting: "Have we not closed any deals since last month? Revenue is decreasing, we're on a timeline" is not a great position heading into a weekend.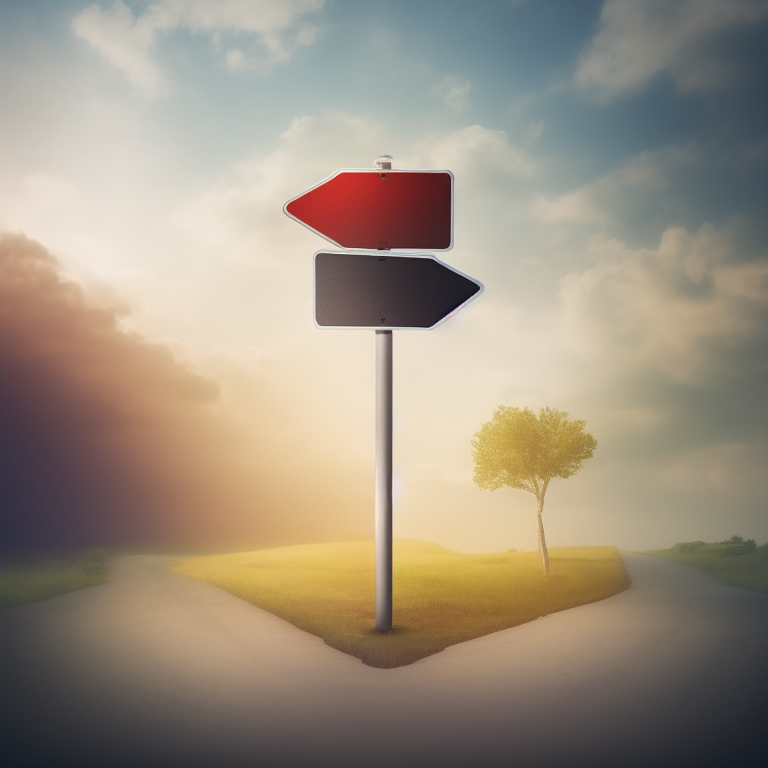 Today is a reflection of historical decisions where choices present themselves on a daily basis in a business. You have some decisions that are easy either by facing trivial choices or by using your prior experiences. At the other side of the spectrum you have decisions that are difficult to make due to either their complexity or finding yourself navigating in total darkness.
Easy decisions can at times appear difficult by nature. With a more beneficial starting point or by being more informed, the difficult decisions can become easy and provide immense business impact and value.
One of the hardest things we faced in sales was being able to follow monthly and quarterly goals based on our strategy. There was no insight in how well we were proceeding in line with our estimated goals so we couldn't adapt to changes mid-quarter.
Making data analysis easy and gaining valuable insights is at the core of what we at STOIX improve together with our customers. Let's explore from our experience with customers how to use your business expertise to shed some light in the darkness and simplify your decisions.
You know your business
Surprisingly, the first step to gaining valuable insights from data doesn't involve jumping straight into data analysis. Instead, it begins with understanding the objectives of your role, the strategic plans for your company, and the changes you expect to see.
A common misconception is that insights are driven solely by data teams - insights are a collaboration driven by business and empowered by data teams and tools.
There is no expert better at understanding your role today other than you. You have a deep understanding of your customers, products, and business goals. You also carry with you a ton of experience from past decisions and a clear vision of your company's future direction.
Easier access to insights, accurate information and automation of underlying data can bring enormous value, especially when tied to real business needs. Stay tuned to upcoming articles for concrete business cases how different departments leverage insights.
Metrics tell a story
Let's look into understanding how these metrics, once seen as complex and intimidating, can transform into engaging stories that drive decision-making.
Imagine someone standing in the corner of a room, reciting numbers like "Jan 10: 2000, Jan 11: 1880, Jan 12: 2001, …". Without context or comprehension, these could be core numbers for the company or random numbers. No one would listen, no one would remember, the impact would be zero. The importance of not just sharing data but presenting it in an engaging and digestible format cannot be overstressed.
Another common misconception is that only data people tell data stories. The upcoming sections are targeted at business people, but are equally beneficial for any role within the organization.
We learn this art of storytelling at a young age. Just like the first few pages of a book transporting us to a new world with an understanding of its rules, imagine kindling the same curiosity and engagement for your company insights.
Formulating a clear problem statement, understanding its relevance, and outlining your action plan based on expected changes can bring you a long way. The tale of "The Three Little Pigs" serves as a great analogy: right from the first pig's house, we understand the problem statement, and as the narrative unfolds, we learn about various strategies, each with varying levels of success. Encountering a similar situation, we know how to act based on these insights.
Maintaining the relevance of data stories and delivering valuable insights rather than inducing information fatigue requires focusing on the problem statement and excluding irrelevant information. It's just one of many tools in your toolkit.
Let's explore two practical examples of data stories from our customers:
Case 1 - Are our campaigns paying out on different channels? A growing e-commerce company sought to understand the profitability of their marketing campaigns across many channels. Initially, the data was scattered across multiple platforms, each with its own focus, making it difficult to assess the true performance of their campaigns. Recognizing their challenge, we focused on gathering metrics from all these varied tools and platforms. By refocusing the lens from platform-centric to business case-centric, we were able to deliver a comprehensive data story tailored to their unique situation. This empowered them to adapt their strategy to the market movements across platforms, optimizing their efforts to achieve a higher ROI on their ad spend.
Case 2 - Are we fulfilling our expected sales goals? A SaaS sales platform was struggling with a lack of accessibility to crucial metrics that would allow them to gauge their progress against sales targets. Sales team managers found it challenging to keep track of their performance due to these missing metrics. Seeing this challenge, we helped them bridge this gap. We provided a platform where each team could easily access the metrics they individually required, in the intervals and time spans they preferred. This provided a clear snapshot of their performance against goals and empowered them to make strategic adjustments to their sales tactics based on real-time data.
Your story in STOIX
I don't have control over what information I can see", "We don't have time to look into the data right now", "I need this metric in the dashboard as well", "What dashboard had revenue?", "It takes too much time to prepare reports for meetings and stakeholders
These are some of the challenges organizations meet on a daily basis. Gathering business people and a data team together in a room, understanding business needs, gathering data and providing insights is an important process but can be costly and time consuming.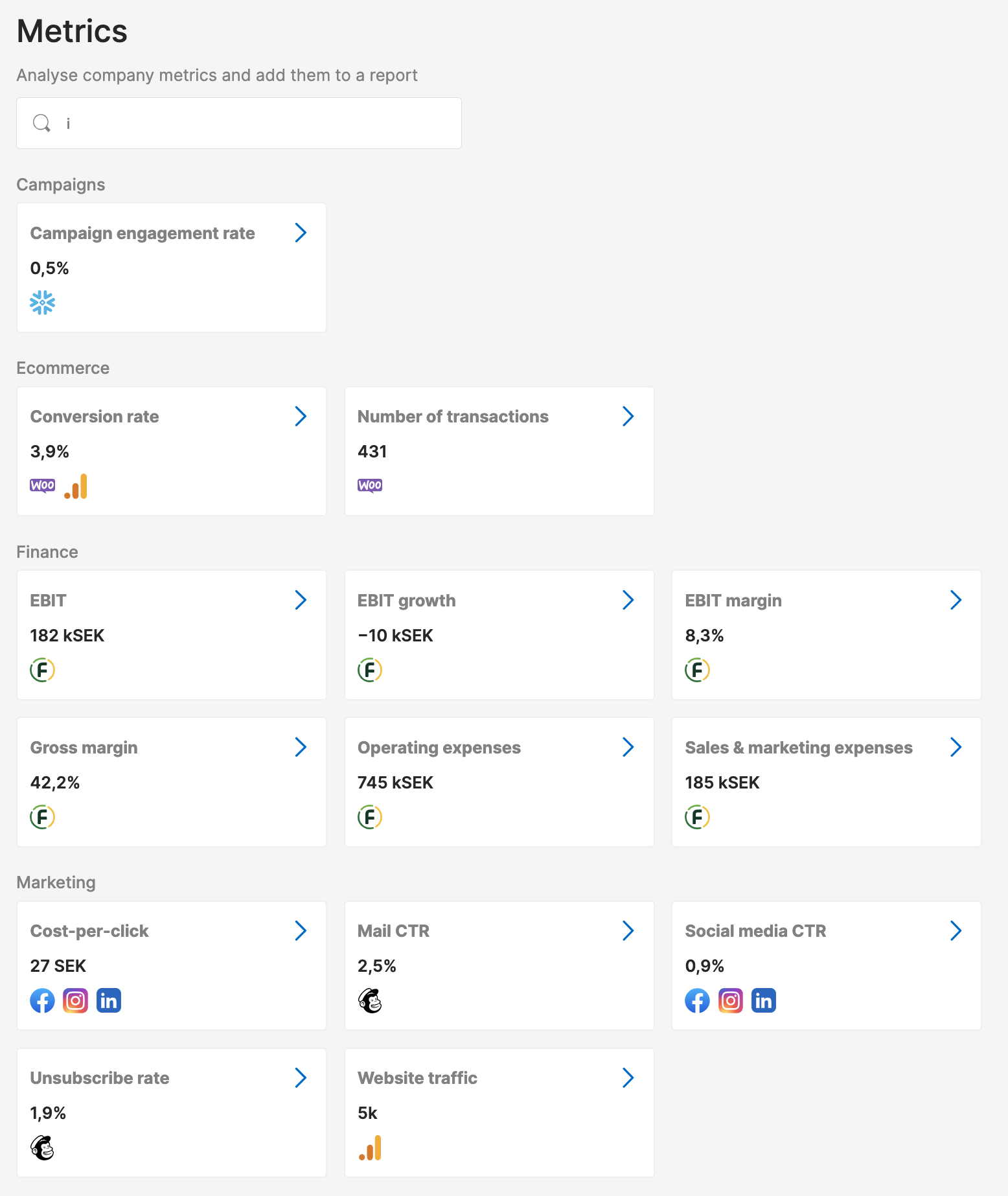 In STOIX we continuously meet and talk with experts across various domains to create metrics and data stories to match customers' needs.
Our platform provides a wealth of insights, enabling business people to choose from a wide range of metrics, build data stories to answer their business queries, and easily share and present these to stakeholders. Our team also offers strategic advice and education for both business and data domains to help you deliver tangible business value.
Click here to find out how your organization can track insights and business metrics with STOIX. Be up and running in less than 5 minutes!